We live and breath B2B so we understand your customer, how to take them through awareness, intention and desire, and connect them directly to you, ready to talk business.
Branding and digital marketing are difficult terms to the experts nevermind your internal stakeholders. We know what it is like to build internal trust and understanding when your organisation is going through change. We have the knowledge and expertise to help you get the results and the internal capability to improve your brand identity and business automation.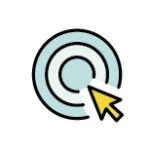 Marketing Automation:
Understand what works
Your marketing and sales teams have finite time and resources – yet the demands of the digital landscape are ever increasing. Sometimes it feels like there's a never-ending to-do list of new platforms, mediums and marketing strategies to take advantage of, and never any time to catch up.
Rather than firing into the darkness with slap-dash communications, Gempro works in tandem with intelligent tools and analytics to ensure that the digital world works for your business – not against it.
By understanding where your audience spends time online and what content cuts through, we can develop smart campaigns that save you time and produce measurable results.
Through a process of constant refinement, you'll develop crucial insights into your customer base that you can use to craft effective campaigns time and time again. You'll learn where to invest your time and resources to secure the best possible ROI, and most importantly, you'll find out exactly what works for you.
Proven methods, measurable results
To hear more about our tried-and-tested methods for delivering targeting digital campaigns, get in touch with us via our secure contact form.
We'd be thrilled to take you through our step-by-step process as your trusted partner, so you can finally see your marketing efforts take off.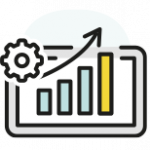 Sales Enablement:
Meaningful connections
To use their time effectively and close more deals, your sales team should be fully supported by the marketing team. Too often, though, the two don't communicate as well as they could, and reams of valuable marketing materials end up going unused.
What if the sales team could rely on rich insights provided by the marketing side of the business that would help them to target their efforts and locate the best leads? And what if your marketing efforts could be channelled into making every stage of the sales funnel more effective?
That's exactly what Gempro's sales enablement services can do for you.
By combining solid strategy with content production, we can ensure that every piece of content we produce works hard to boost your bottom line. With our deep insights and powerful marketing analytics, we can equip your sales team with the knowledge they need to concentrate their efforts where it matters the most: on high value leads that can pay off for your business.
And when it comes to nurturing those all-important leads, they'll have the marketing collateral they need to tell a compelling story about your products and brand.
Supercharge the sales process
If you want to make sure valuable deals aren't slipping through your fingertips, get in touch with Gempro to find out how we can support you in your sales enablement goals.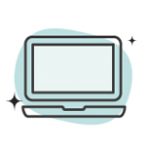 Web Design:
Your digital storefront
Here's a secret that's not so well-kept: your most valuable asset may not be made of brick-and-mortar. It's likely to be your website.
What other asset do you have that helps you secure leads, establish your place as a market leader, educate and nurture your customer base, and sell and advertise your products?
If your website isn't being harnessed to its full potential, Gempro is here to help.
With our web design services, we can refresh your image with a sleek, tech-savvy look, draw on user-centric design principles to ensure an intuitive customer journey, and ensure your web copy truly reflects your services and brand.
Get in touch with us today to find out more about how our web design services can transform your digital storefront into an asset you're truly proud of.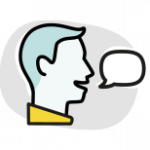 Graphic Design:
A thousand words
Great design isn't just about producing visually appealing content: it's about forming deep, ongoing connections with your audience. With design experts on your side, your content can align fully with your values as a company and tell a compelling and consistent story over time.
Through working with global B2B heavyweights on major brand-building projects, our team of graphic designers has accumulated a wealth of experience in translating briefs into stunning collateral with a clear, concise and unified look and feel.
Two things separate us from other graphic design agencies out there: our expertise in B2B technology and electronics, and our integrated approach to content development.
Our writers and designers have worked together on numerous projects to ensure that written and visual content complement one another perfectly. We know what it takes to create engaging layouts for B2B marketing materials, present complex information with precision and clarity, and showcase the unrivalled power of your products in a way that speaks to your audience.
With the best designers on your side, you can build trust, inspire your audience and turn content into conversions.
Inspire, engage, convert
Whether you're at the start of your brand-building journey or need the help of a trusted design team to follow your visual briefs to the letter, Gempro's here for you.
Talk to us today to find out more about our graphic design services and how we can become your trusted design partner on a single-project or ongoing basis.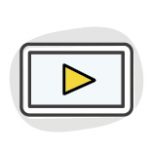 Animation:
Cut through the noise
When it comes to communicating with your audience, video is one of the most powerful mediums there is.
For a long time, the B2B space has been slow to catch up to this trend – but well-targeted, informative video content can truly pay dividends.
Ideal for cutting through on social media channels, making an impact on your company website, or adding clarity and colour to your email communications, a video has the power to transform your content strategy and reach people in new ways.
If you're keen to capitalise on the incredible benefits of video marketing, Gempro's animation team can handle the hard work for you. We pride ourselves on creating on-brief, on-brand video content with stunning animations – all in the aid of showcasing your best products and exploring industry trends.
Now's the time
Video marketing has been shown to be one of the best tools for delivering an incredible ROI, and with the average person consuming 100 minutes of this type of content every single day, there's never been a better time to build your video content strategy.
To find out more about how we can translate your message into videos that deliver, get in touch with us today.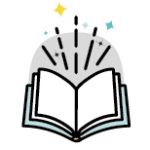 Storytelling:
The power of narrative
At Gempro, we believe that your expertise should be reflected in your content. For companies at the cutting-edge of tech and electronics, it's essential to work with an agency that has a deep understanding of the industry, with writers that can speak to your customers and craft your years of experience into stories that educate and inspire. That's where we come in.
Our experience
Our editorial team has worked in content creation for almost a decade, building up a strong portfolio in the electronics, tech and fintech industries. We've written white papers for multinational companies, helped build up brands for emerging start-ups, and interviewed subject matter experts on everything from robotics to telemedicine. With a wealth of copyediting experience under our belt, we also happen to be proud perfectionists, taking rough drafts supplied by companies and polishing them until every word shines.
What we can do for you
More than just words on a page, our content is deeply integrated into every aspect of your communications strategy. We not only create beautiful and well-research content for your brand, but ensure that you're speaking to the right people at the right time, offering the right calls to action, and using the right channels to do so.
We offer a wide range of content services tailored to the modern world of digital communications, with white papers, ebooks, webinars, email communications and social media among our specialisms. Whatever your content needs, just let us know – we'll be happy to work with you to meet your unique goals, whether that's wider brand awareness or better conversions.
If you feel that your experts are best placed to tell your story, but need help making sure your writing is as professional as it should be, we're also happy to step in with our content editing and proofreading services.
Ready to get started?
If you're looking for a knowledgeable and experienced team of writers to help you tap into the power of narrative storytelling, get in touch with Gempro today. We'd be happy to set up a meeting to discuss your needs further.
Don't hesitate to contact us! We'd love
to hear from you!